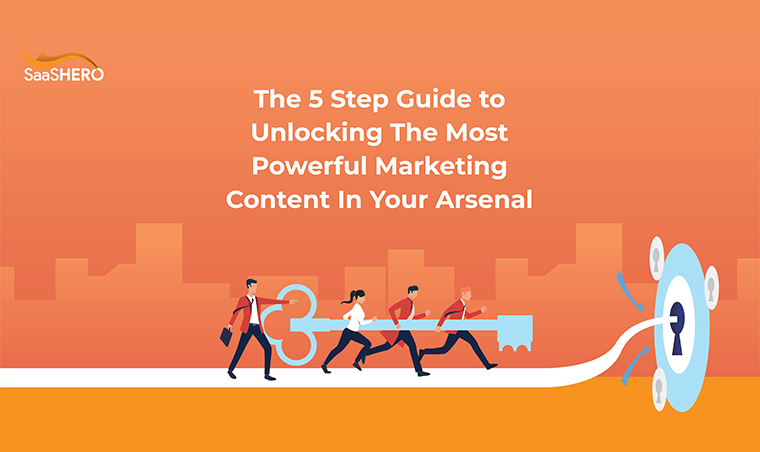 Product Demo?s Are Crucial to Success
Think about how you sell your product? Not on a 5 or 10 (or even 20) minute long phone call, not over a cup of coffee, but through a thorough and interactive product demo.
It could be live or automated, but the reality is that it?s way more difficult to sell your service without having your prospects complete attention and desire to see everything you can offer them.
So why aren?t you using this as leverage in your marketing collateral?
Using tools like Screenflick (for Mac users ? full license for only $29) or Loom (for Google Chrome ? free version available), you can easily create a screencast tutorial of specific features of your product in minutes!
I definitely prefer Loom for a few reasons. One great feature is that you have the option to record your videos using only your computer?s internal camera (to show off your lovely face), only what?s being displayed on your screen, or a combination of both (see below) ? using the combo is useful to help get the point of your demo across while giving the viewer the feel that you are actually ?present? as the presenter. In addition to that, Loom provides users with a login where all of their videos are archived for free.
Loom definitely gets the nod of approval from the SaaS Hero?s due it?s flexibility and free model.
Me looking super excited about using Loom to record screencasts
There?s absolutely no need to hire an expensive graphic artist or video designer in order to create a powerful marketing piece.
After all, you know your product better than anyone and more importantly, you care more about your product than anyone. Those are things that will come across authentically during your screencast that can?t be recreated from a (paid) third party.
As you may have noticed, your social feeds are filled to the brim with video ads and there?s a very specific reason for it?.because it has super high engagement! There is a ridiculous amount of data and evidence to support this and chances are you?ve experienced it for yourself.
Looking at a fancy image isn?t nearly as captivating as watching a short video. If a picture says 1,000 words then a video says a million. Creating screencast videos will also help you kill multiple birds (because 2 just isn?t enough in this case) at once.
For instance, you?ll be building up a library of valuable information for your Youtube channel, you can use them as ads on Facebook and Instagram, and you can include them in email copy that you send to your prospects as you continue to grow your pipeline.
Here are the 5 secrets to creating the most captivating & powerful screencast strategy for your B2B product
1. Don?t do a full demo of your product
Great marketing keeps your prospects wanting more and if you show them the entire product then they?ll have less of a reason to speak with you directly for a one-on-one demo or join a webinar. You want to show them the most exciting features that you already know your clients love.
Don?t give your prospects the power to make the assumption that they already know everything about your product. There?s always something that could be explained further and in more elaborate detail.
If you have feedback from your existing customers, beta testers, or friends and family, depending on which stage your business is in, then those are the features you should create content around.
2. Keep the videos brief
There?s no need to go on and on for 10 or 15 minutes explaining one feature, even if you could (and most likely you can) speak for hours about it. Keep the video to around 60 seconds, but definitely no more than 2 minutes if absolutely necessary.
Keeping the video concise will also help to convey your product?s ease of use. If your features take 20 minutes to explain, then your prospects may start thinking that the overall product is too complex and may be too difficult to implement or use. People buy software to help make their lives easier and your screencast content should follow that rule.
Simplicity is the key here.
3. Share client testimonials that are specific to that feature
Your customers may buy your product for a variety of reasons, or maybe there?s one in particular that really stands out to them.
Social proof is always a super effective tool to use to build confidence in you and your product. Hearing from a real person who has greatly benefitted from a specific feature offered in your product or service will go a long way in convincing your prospects that spending money with your company is worth a shot.
A super lightweight (we like low-cost methods that have a big impact if you can?t tell) way to incorporate the social proof element into your screencast is to click your screen over to a Google / Yelp / Capterra (if you don?t know about Capterra, don?t worry. We?ll be covering that in another post soon) review that an existing customer left your company related to that feature in particular.
Notice how the review above written on Capterra for a product called, TripMaster, specifically mentions customer and technical support. This presents an opportunity to show how your ticketing system and customer support processes are applied.
As I mentioned above, create videos around the things you offer that you already know your customers love. This review is a perfect example of that.
Don?t have any reviews on a particular feature? Politely ask your happy customers if they would be good enough to share their experience working with your business on any of your preferred review sites.
Make sure to ask for your review in the form of a phone call ? not an email. It?s too easy for a client to accidentally ignore an email, especially one asking for a review. However, if they verbally commit leaving you a review over the phone, you?ll have a much greater chance of it actually happening.
**Pro tip: Ask them to record a video testimonial using their smartphone or laptop camera that you can share in your marketing.
4. Always end with a specific call to action
A general principle all salespeople should follow is not to be scared to ask for what you want. Especially, when someone is taking time out of their day to engage with your content.
So, at the end of each screencast provide clear instructions on what you want your prospect to do next, which, in most cases, will be to contact you to schedule a full demo. If you?re using the screencast as a video ad on Facebook, then include a trackable link in the body of the content and, of course, in the CTA button (e.g. ?Learn More?) that shows in the bottom right-hand corner.
If you?re just sharing your video on Youtube, then you can embed a clickable link into the video directing viewers to a landing page where they can provide their contact info to schedule a demo. If you?re sending the video out via email, then include a trackable CTA button there as well.
5. Share your product feature videos one at a time, in order from most powerful to least, & write a blurb about them
If you offer a software that has 10 killer features, take the time to rank them from most critical to least when creating screencasts. This will most likely be done in the same order as you developed them in the first place (based off of feedback from users, necessary integrations, etc.) so it shouldn?t be too time-consuming.
This will be especially important if you intend to promote these feature videos via email drip campaigns or evergreen Facebook campaigns. Along with each video, be sure to write a few sentences about the feature so there is a brief overview your prospects can check out as well. There?s absolutely nothing wrong with writing this info out in bullet point form either so your audience can quickly understand the high level points about that particular feature, then watch the full video.
Summary
If you?ve been struggling to put together some super powerful marketing collateral to promote or make the often incorrect assumption that you need to pay an expensive graphic artist to create it for you, don?t feel bad. This is a common issue for B2B companies.
These days, you don?t need to be so formal, rather, you need to be authentic and deliver real value for your customers. Your product will sell itself once your prospects get a chance to see it in action ? you just need to show it to them.