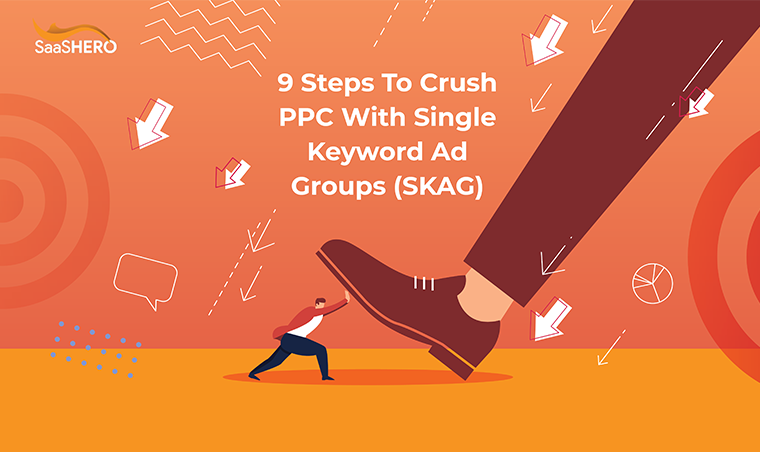 When one of our B2B SaaS clients saw how quickly we increased their lead volume using paid search, they wondered if our results were real.
Our lead volume skyrocketed the company CEO told us.
The results were real. And while the customer may have been surprised, we weren't.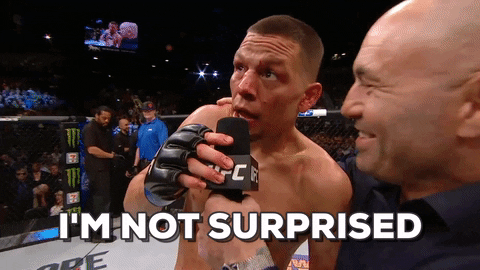 That's because changing up your paid search strategy with Single Keyword Ad Groups (SKAG) and dynamic landing page text will revolutionize the way you get qualified leads in numbers you didn't think possible.
What are Single Keyword Ad Groups (SKAG)?
If you?ve used Google Ads, you know it's not simple.
Neil Patel once said Google Ads was, probably one of the most confusing, complex, and frustrating tools that marketers have to deal with.
That's because there are so many ways you can make paid search work for your business and all of it comes with a lot of experimenting, trials, and sometimes things that just go the wrong way, costing you time and money.
Traditionally in Google PPC, ad groups are structured around common keywords. Google's recommendation is to: group your keywords and ads into ad groups based on your products, services, or other categories. When multiple keywords are part of a search query, after you set your keyword default bid, Google chooses which to serve up based on its ranking algorithm.
But the reality is, adding multiple keywords to a single ad group has long been ineffective, even with the more recent push from Google to focus more on search intent than keyword matching.
With multiple keywords in your ad group, you're bidding the same for the worst performing keyword as you are the best and, more importantly, allowing them to compete for the same budget.
Here is the performance from the 2 ad groups for 6 months prior to implementing the single keyword ad group (SKAG) framework. These 2 ad groups had about 12-15 keyword stuffed into each of them with varying match types.
Google doesn't distribute your budget evenly for every keyword or ad group in your campaign. What tends to happen is Google's algorithm is geared to trigger keywords that have the highest probability of spending your budget.
That means you may have keywords in your ad group that could generate lots of conversions at a great cost, but aren't getting as many impressions and clicks as some lower-performing keywords.
However, if you break all of your keywords out into their own campaigns with their own associated budget using the Single Keyword Ad Group campaign framework, you won't have issues like this.
Google's goal is and always will be to spend advertisers' budgets as quickly as possible to continue making billions of dollars in ad revenue.
In light of this, our job as search marketers is to ensure we spend our campaign budgets as efficiently and effectively as possible and make sure we are in control as much as possible…not Google?s algorithm.
SKAGs enable you to tighten your spend and better focus on paid search campaign management.
That's why we say save your budget for SKAG campaigns that work.
Here's an example. After moving from a traditional campaign setup to SKAGs for our client mentioned earlier, we saw the following results:
Total lead volume increased by 64%
Cost per lead decreased by 60%
Cost per lead decreased from $155.08 CPL to $61.10
Conversion rate increased by 95%
Conversion rate increased from 15.65% to 30.5%
Here is a 6 month campaign performance comparison. The first 6 months had one campaign with 2 ad groups, stuffed with keywords of varying match types. The second 6 months had 16 campaigns each allocating budget to 1 keyword with 3 different match types. The results are crystal clear.
Why do SKAGs work?
Single Keyword Ad Groups ensure you always have the highest level of consistency and relevance for search queries. By delivering relevant ads and landing page experiences, users know quickly that they've ended up in the right place, which makes them much more likely to convert.
In more simple terms,
SKAG leads to increased quality scores, reduces CPC, and allows advertisers to better focus their budgets and generate cheaper conversions.

The best practice for the SKAG framework is to include the keyword you're bidding on in the headline of your ad. For example, if you're bidding on SKAG Google Ads as a keyword, then the first line of your ad text should be: SKAG Google Ads Agency or something similar.
If you're able to, incorporate dynamic text on your landing page to match the keyword using a landing page builder like Unbounce or use a WordPress plugin like this one.

**I'd highly recommend this part of the process. If a user searches for a specific term, sees an ad referencing that exact term, and then lands on a landing page with that exact term in a prominent, highly visible position, they'll know they've ended up in the right place and will be much more likely to convert. SKAGs can be done without dynamic text, but they won't be as effective.**
Putting SKAGs to work for your business to get more leads
Are you ready to put single keyword ad groups to work in your paid search strategy?
Below are some tips to help you build your own SKAGs in Google Ads Editor.
(Disclaimer: This doesn?t outline all of the nuances of Ads Editor. In addition to these 9 steps, you will also need to do a few manual updates after your campaigns are posted to your account. For example: daily budget for each campaign, location targeting, etc., but the vast majority of the heavy-lifting will be complete.) 
9 steps to build Google Ad campaigns using the SKAG framework
Create a list of 10-15 most relevant keywords for your business, industry, or product.
Put your keywords into the Adwords Wrapper so you can quickly format them for phrase, exact, and modified broad match types.
Download Ads Editor.
For building campaigns, ad groups, and keywords: Create a spreadsheet in either GSheets or Excel with the following headings: Campaign, Max CPC, Ad Group, Type and Keyword.
For creating ads: Create another spreadsheet (either in GSheets or Excel) with the following headings: Campaign, Ad Group, Headline 1, Headline 2, Headline 3, Description 1, Description 2, and Final URL. Note: You should create at least two ads for each campaign; however, you can write as much copy as you'd like. Don?t forget to direct these ads to landing pages that use the same dynamic text that you've crafted for your ads.
Next, in Ads Editor, under the "Manage" section on the left menu, click the Keywords & Targeting dropdown menu, then Keywords, then Make Multiple Changes.
Copy and paste all data from the Campaigns tab of your spreadsheet into the cells that appear on the right side of the screen. Next, select Process at the bottom.
Repeat Step 7, except select Ads on the left menu under Manage, then Expanded Text Ads and copy all of the data from each.
Select Post in the black menu at the top of the screen. This will display all of the items that will be posted to your Google Ads account. If you see any items highlighted in red, there are errors. Review each individually to ensure everything is set up properly. Once everything is set up correctly, each line item will be highlighted green, meaning you're ready to post these campaigns to your account.
With these 9 steps, you will be well on your way to creating your own SKAG campaigns and seeing your conversion rates skyrocket!