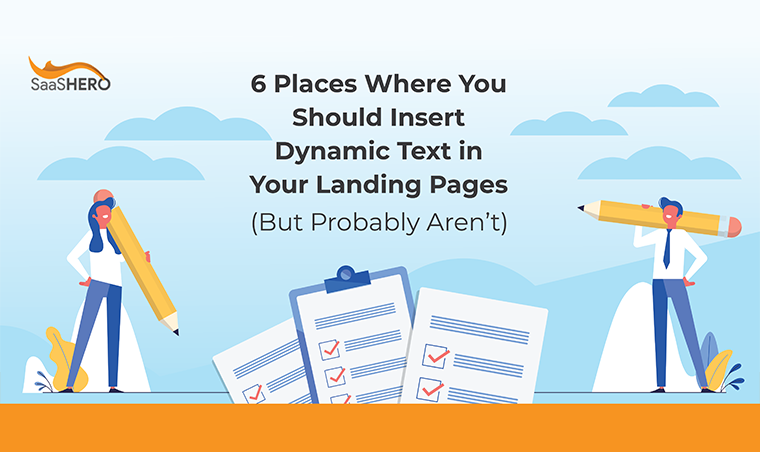 Dynamic text is all about personalization and relevancy,
allowing you to quickly and efficiently deliver different content or landing page experiences to different users based on their search queries or specific needs.
We mentioned dynamic text briefly in our blog about Single Keyword Ad Groups (SKAGs), where we talked about the value of pairing your SKAG pay-per-click (PPC) strategy with landing pages that use dynamic text to improve user experience and lead to higher conversion rates.
Personalized content is one of the most effective strategies you can adopt as a modern marketer.
More than 90% of consumers will shop with brands that provide relevant offers and 72% say they will only engage with customized marketing.
If youre not using dynamic text, youre missing out on opportunities to connect with your leads and move them toward conversion.
Let's take a look at our client, PushPress, to see how they leverage dynamic text in their PPC landing pages:
PushPress is a gym management software that is used to, you guessed it, help gym owners manage their businesses more efficiently. It can handle all facets of running a fitness center from memberships, to payment processing, to check-ins and more.
Software like PushPress typically falls under the "gym management software" category and that's how we describe PushPress on their landing page.
Here's an example of the landing page we built for PushPress. The text highlighted in yellow is dynamic, meaning we can swap it out based on what specific terms prospects search for on Google.
We also bid on the term "gym management software" on Google and are sure to use a headline that says "gym management software". That way, when someone conducts a search for "gym management software", clicks (or taps) on our ad, then lands on the landing page pictured above, it creates a super relevant user experience for them.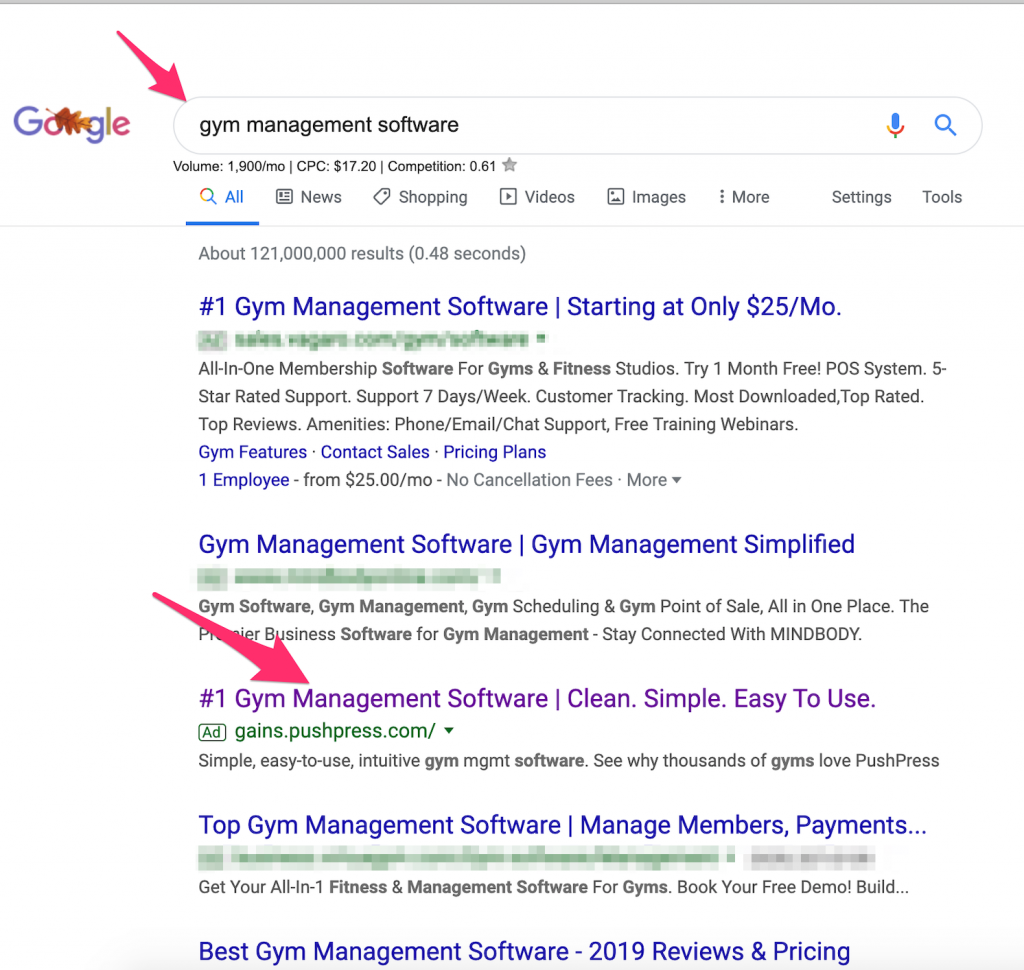 Always be sure to include the search term as closely as possible in the headline of your PPC ads in order to generate the highest CTR and create the most relevant experience for searchers.
The term "gym management software" also appears in several other places throughout the landing page.
It's abundantly clear to anyone who ends up on PushPress' landing page that the product exists to help gym owners manage their businesses.
However, what happens if someone gets the crazy idea of searching for something other  than "gym management software", say, "gym membership software"?
Cue, dynamic text insertion!
**There are several options available when it comes to building landing pages that support dynamic text insertion; we use Unbounce. If you build your landing pages in WordPress, check out the WP Dynamic Keywords Injector plugin.**
Using an appended URL with the label "kw" we can add dynamic text wherever we'd like on our landing page. For example, our PPC landing page for PushPress is gains.pushpress.com, but if we're using dynamic text, it will look like gains.pushpress.com/?&kw=Gym+Membership+Software
Now, when someone searches for "gym membership software", here's what they'll see…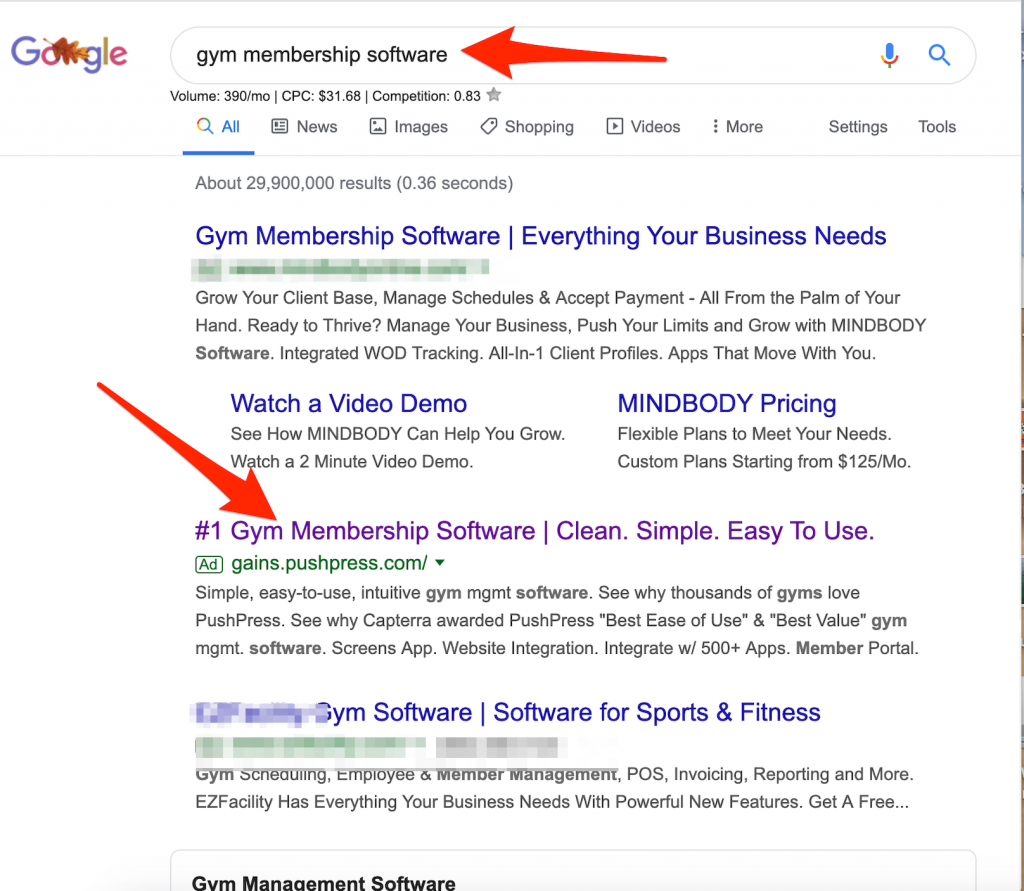 And after they click, the real magic happens…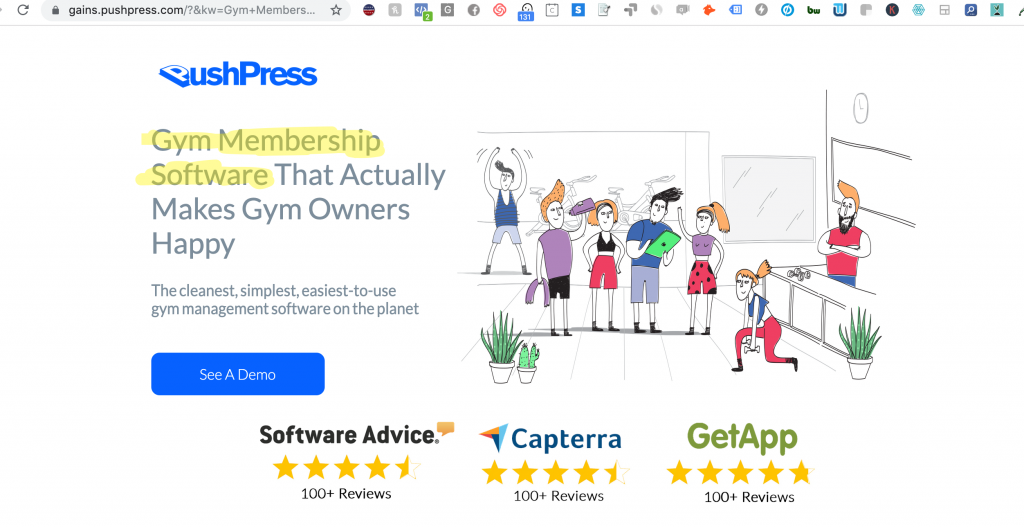 Using dynamic text insertion, we're able to change the text in our headline to match exactly what our prospect searched for on Google!
Now our landing page can deliver a unique and hyper-relevant user experience for our prospects searching for dozens of different terms.
Getting excited about adding dynamic text to your next landing page headline and seeing the conversions start to roll in?
Hold on! There's more…
A headline with dynamic text is a great place to let a prospect know theyve landed in the right place post-click, but its not the only place you should put dynamic text to work for you.
Here are 5 other places you should also consider using dynamic text on your landing pages:
1. Other headlines
While you should always include dynamic text in your main headline high up (and super visible!), dont forget about opportunities to keep your lead engaged by repeating the search term elsewhere on the page. A second or third deck headline is a great place to add dynamic text, too.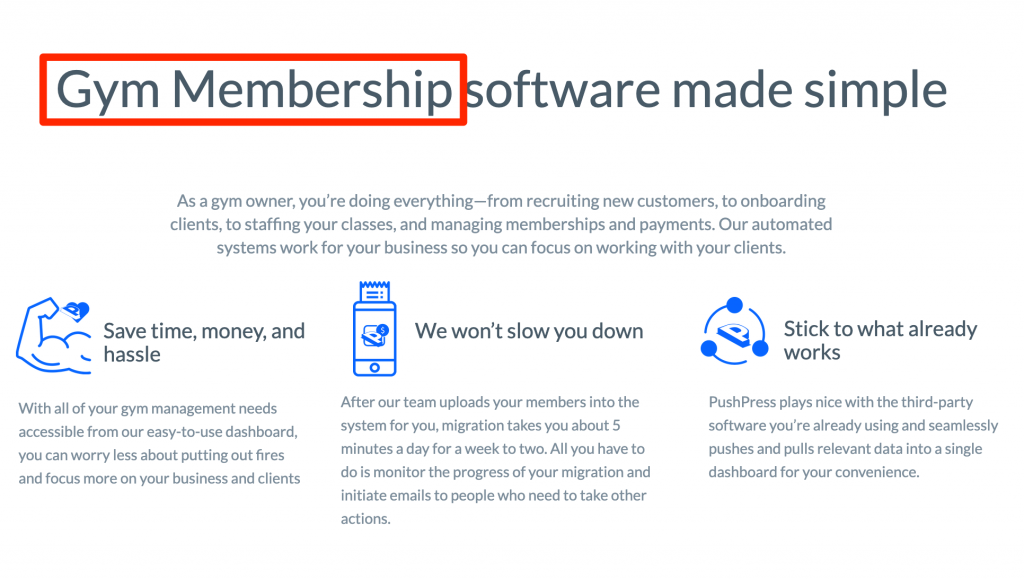 This is copy about 3 sections down from the main header utilizing dynamic text to reinforce the search term users typed into Google to get there
2. Deeper in page copy
Repeating the exact term a user searched for multiple times on your landing page creates consistency. As the user scrolls further through your landing page, repeating the search term reinforces they are in the right place. Remind the user they clicked your ad because they want to know more about gym membership software.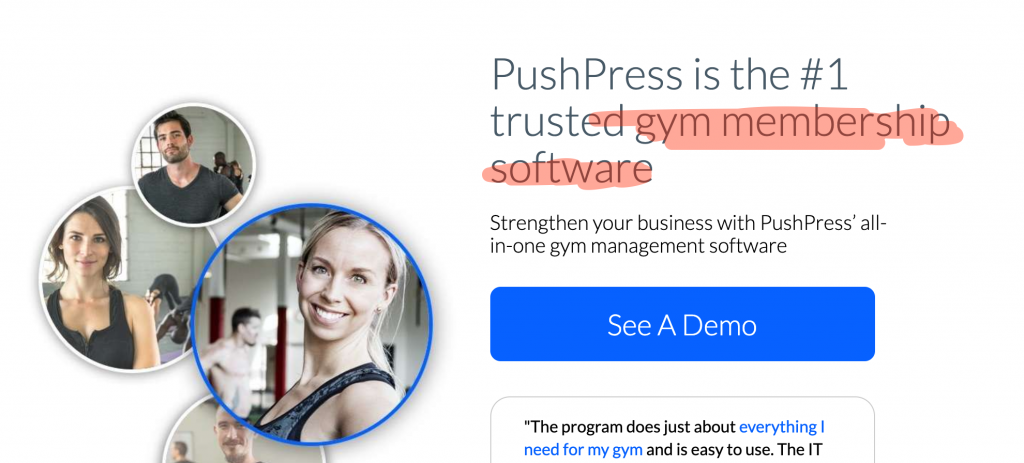 Here's an example of how PushPress uses dynamic text insertion all the way at the bottom of their landing page to continue to reinforce the message.
3. Call-to-Action buttons
Use dynamic text to correlate the users search query to your pages call to action to increase conversion rates. For example, Users may be more compelled to click Learn More About Gym Membership Software! than they would Learn More.
4. Above forms
If your user needs to complete a form for a call-to-action, another great place to use dynamic text is right above the form. This reinforces the action theyre about to take.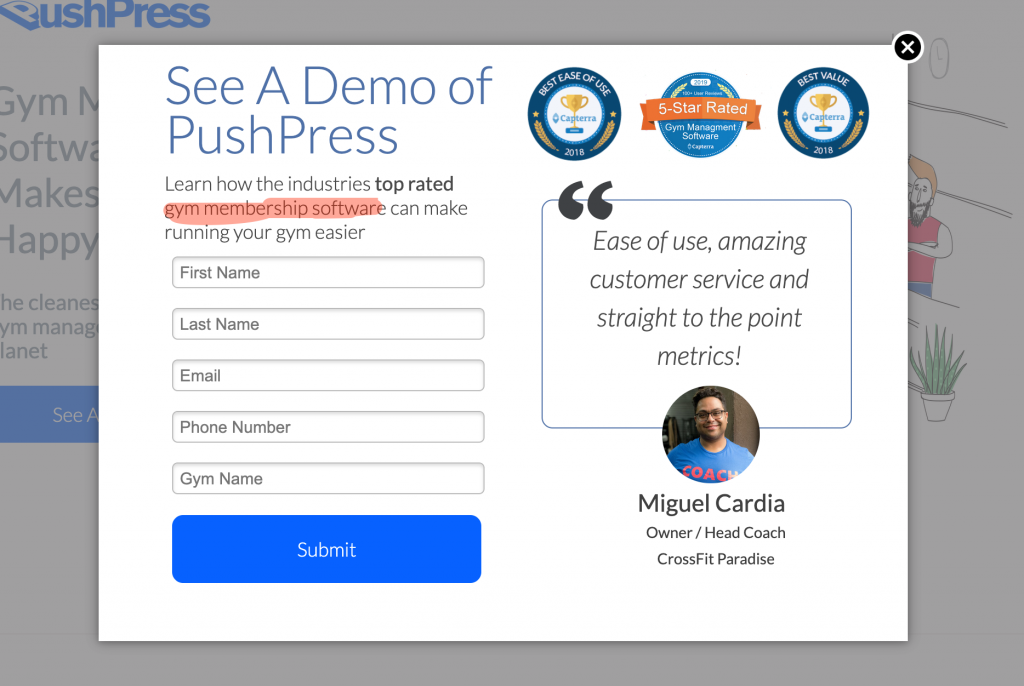 Here's an example of PushPress dynamically inserting text directly above a form. Reminding a user that they're in the right place immediately before the conversion point (e.g. filling out a form) is critical to improving conversion rates.
5. Content personalization
While dynamic text works great for search term relevance, it can also be used to personalize content. If youre sending traffic from email campaigns, for example, you can find places within your landing page content to dynamically insert information about the person to whom you sent the message.
Heres what that might look like:
Lets say you already have information about a particular prospect in your database; Sarah Connor.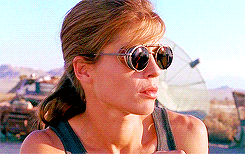 Through her transaction with you, your database indicated she was the Director of T-1000 Fitness at Cyberdyne and "gym membership software" is what she originally searched for in order to learn more about PushPress.
You can put that information to use in your landing page content to move Sarah toward another conversion. Try something like, Find out why other companies similar to <Cyberdyne> use PushPress <gym membership software> to make their day-to-day operation run smoother!"
Remember, dynamic text is all about relevancy and personalization.
Use it in your PPC strategy and on your landing pages to help keep the consumer connected with your company, then get ready for the leads to roll in.